Raptors sure didn't take any chances of this deal falling through. It's good to fledgling teams around the league like Portland, Toronto and Houston pursue good role players that make the leagues elite teams so good. Of all the team's extending deals to FAs Toronto has proven itself most aggressive setting its sights on both Nash and Fields. Makes you wonder what they will do with Calderon if these trades work out, his stock has grown tremendously which could make him a valuable trade asset.
Basically, Toronto just drastically overpaid Landry Fields an average at best 2 guard because it completely blows up the reported sign-and-trade deal that the Knicks and Suns were negotiating that would have brought Steve Nash to New York for Field and various other assets.

If the Raptors played this ruthless on the court they'd be in the playoffs every year.
Today, if you care about Rose or the Bulls or the playoffs, it's time to just wallow in a little self-pity. Rose would never do that himself, but the rest of us will. He'll just have to understand.
My man
Mike Wilbon
said it best… to anyone who was hoping to wake up this morning and for yesterday to just have been a terrible nightmare I'm sad to report it was not a dream.
The state of popular hip-hop
Yasmine, I love you for this. You promised me that I would forget to share our incredible findings to the world and per usual you were correct. In keeping with basketball analogies I think that Drake is definitely the Glen "Big Baby" Davis of the rap game. You forgot though that on that night we also listened to Camp, and debated Childish Gambino's place in the rap world. Today, I would most liken him to Rajon Rondo: he's not great at scoring point but can do some fancy and entertaining stuff.
ymdb:
This is what I jotted down in a notepad MONTHS ago while smoking and having dinner with my boyfriend, listening to Drake's Take Care on the day of its release.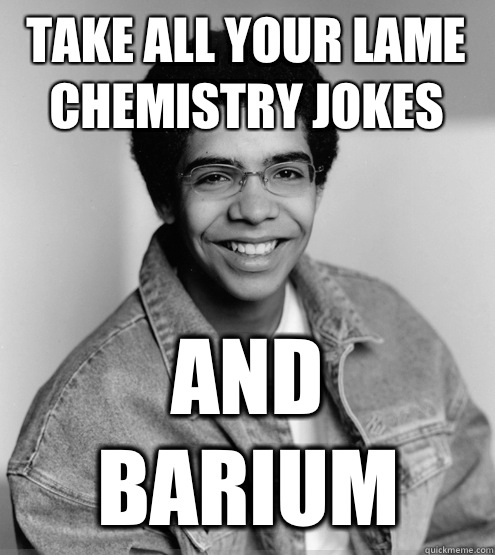 Drake-he doesn't have anything to say, he latched on to what people placed him into-lonely boy with girl problems who just wants love. Idiot.
J.Cole- he needs to start the beef with Drake and Drake will be rendered undoubtedly inconsequential as an artist, thus righting the state of things. J.Cole has way more to say about LIFE.
Jay-Z- he's not Lebron, he's Phil Jackson, he "has more rings than Micheal" which is, in reality, Phil Jackson, and he's more of a mentor-mogul than a player…I don't really want see him ball anymore than I want to see Phil Jackson pick up a basketball. Kanye is Dwayne Wade.
Nicki Minaj- all she does is copy other rappers, she calls it her "alter-egos" but in fact, they are just her mimics of Eminem, Busta Rhymes, Rick Ross (especially in that song off the new Drake album), etc. Do YouTube comparison of her raps with those of these rappers for evidence. 
And today, Molly Lambert of Grantland corroborates my findings with this GEM of an article:
With the pressure of the expectations she has created for herself and publicly promised to fulfill, Minaj is now charged with the impossible task of representing all women in mainstream rap. She wants to keep the young female audience she picked up with Pink Friday without losing the men who liked the Beam Me Up Scotty tape. If rappers tend to be hungriest while on the way up, what is there to rap about once you're well-fed? Minaj doesn't seem sure, so she oscillates through a laundry list of options — drug rap, relationship rap, her many material possessions, the hard life in her old neighborhood — without really excelling at any of them. There is no standout or instant classic. Who knows whether narrowing her focus would have helped, but Roman Reloaded feels rushed, unsteady, and unsure of itself. It doesn't matter how cool she looks in magazine editorials, how many brands she endorses or launches, how many more new alter egos she invents. None of it matters if she can't fucking rap.
I have gotten some bad advice […] I apologize for this circus I have caused to the fans of our city. They didn't deserve none of this. I'm sorry from the bottom of my heart. I will do whatever I can to make this right and do what I was put in Orlando to do.
Dwight Howard on his decision to waive his ETO and stay in Orlando through next season. So ends one of the dumbest story-lines in the NBA.
I don't think any NBA fan base loves a player more than Bulls fans love Derrick Rose. If you went into a Chicago sports bar and started trashing Rose during a Bulls game, you'd get beaten up and left for dead in an alley.
"Young, even worse than the fact that he doesn't play a lick of defense and averages fewer assists than a potted plant: He's a knucklehead. A very smart coach once told me of Young, "You can't fool him 'cause he's not paying attention."
The incomparable
Mike Wilbon
 on why Nick Young (and no one else in the league) is a safe option for the Bulls.
Best Team in NBA (ASW Edition)
Back at the end of the second week of NBA action I wrote a blog post about which team was the best in the league. In this post I won't have to dive too deeply into statistics to get to the best team this time So here's the Top 5:
Miami Heat
Oklahoma City Thunder
Chicago Bulls
San Antonio Spurs
Los Angeles Clippers
The only team on this list that a reasonable person could argue should be replaced are the Clippers, who were picked over the 76ers, Blazers, Mavericks and Orlando because of their better record against teams above .500. The Spurs settle at 4th knowing that they could be a lot better if not for the injuries that have plagued them in this short season.
A team that knows a little about that is Chicago (arguably the most banged up team in the league) has put together the second best record. While it looks as if Rose is healthy and back in game form the team still lacks Hamilton, and despite drastically improved play coming from Noah and Luol Deng, the Bulls do NEED Hamilton if they are going to sniff an NBA Finals berth. But the Bulls are playing much better as a team: 1st in the league in assists, second in rebounds, 1st in rebound diff. If the team could only generate a few more steals (I'm staring at you Rose).
The Heat remain a head above Chicago… perhaps more than a head.
Yet, at this point in the season the Finals matchup could not look more obvious. Lebron James is quietly having one of the best seasons of his career. Durant and Westbrook get better every day. Ibaka and Harden give OKC things no other team in the league can boast. The stats don't really tip the scales too much in either teams favor but we know this:
Both teams can score extremely easily
Only the Timberwolves, Lakers, Warriors and  Raptors can claim to have a primary scorer better than these teams secondary scorers.
Both teams have gotten better from last year (which hardly seemed possible in the Heat's case)
Kevin Durant v Lebron James 1 on 1 would probably be the best game one could ever watch.
Bottom Line: If these two teams can stay healthy they WILL meet in the NBA finals.
I'm looking at them like, 'We're not going to run a play. He's going to foul him… What are we going to bother with diagraming a play? Make the free throw, play some defense.
Best Team in NBA (as of 1/11)
Already Looks like we could have a rematch in the ECF.
With the start of the NBA season down, there are a few teams who have emerged as elite and hardly anyone can argue:
Miami, Chicago, OKC, Portland, Atlanta, Los Angeles.
Based on what I've seen I believe that these are the only teams that are going to actually contend for a spot in the finals this year. A few teams are missing that I could regret leaving out but to me still have too much to prove: 76ers, Clippers, Denver. But Im pretty confident in those teams. I'm sure that the bottom best three teams in that group are Miami, Chicago and OKC. Picking the best out of these three actually turns out to be quite difficult. All three teams have 2 losses. All three teams have a legit contendor for MVP. All three of the teams have improved over the last season. So let's take a look at what sets them apart.
Protect Your House
Advantage Chicago
It's no surprise that Chicago wins this category considering last season their 36-5 home mark was tied for best in the league with San Antonio. Its no surprise that both of those teams were the #1 seeds. The lesson: Protect your house during the regular season and you'll get to play a lot of home games in the playoffs. It is worth noting that Miami took 2 of 3 from Chicago in the Mad house last year in the ECF, so it takes more than home court to push Chicago into the finals.
Few have player better than the reigning MVP in the young season.
Quality of Losses:
Advantage Chicago 
This is probably the easiest category to judge because Chicago and Miami have losses to the exact same teams (GSW and ATL). The way that both of these teams lost is indicative of the teams skill at this point. In both losses Chicago came out of the gate with low energy on their opponents home floor and got ran away. This is a known issue with this team. In both games they were down 8 at the end of 1 and at least 16 at the half. But what's more surprising is that Chicago made both of these games respectable final scores by piling on at least 30 points in the 4th quarter. Miami has been the exact opposite. They took leads into the 4th quarter in both games (leading GSW by 12) and just couldn't manage to score or contain their opponents.  Chicago wins because I would pick a team that gets out slow sometimes over a team that can't execute at the end any day, not to mention Chicago's problem primarily applies to road games, which based on this start of the season they will not be playing many of in the playoffs. I will not compare quality of wins, because I think its irrelevant, and no I will not explain why. As for OKC, save that baller shot from Durant (more on this later) they would have lost to Dallas twice, which does not bode well for them considering Dallas bounced them last year. 
Defense
Advantage Chicago
There are some holes in Miami's defense that I did not expect considering they added Battier in the offseason. Did you know Miami ranks 27th in the league in Opponents Points per Game? Yeah… less than spectacular. When you pair that with the fact that Bulls rank 2nd in that category with an anemic 87.5 and hold a rebound differential of 7.7 (2nd highest in the league besides the titan Laker squad) I think its very safe to say that Coach Thibs has put together the best defensive team in the league.
Offense
advantage Miami
Almost as easy to call as the category above. Miami leads the league in PPG, FG% and APG. It is worth noting that OKC is the best FT shooting team in the league, which matters a lot in the playoffs.
In the Clutch
 Push (OKC and Chicago)
I know that you all are expecting me to shit talk Lebron's fourth quarter and OT performance last night against Golden State where he was 1-3 in that period only sinking one 2 footer in OT and taking no shots in the fourth. Lebron's massive stats have been jumping off the page, especially his FG% which has at .59% which is head and shoulders above his career .49% (which is good). The caveat, it's only because he stopped shooting 3s completely. LBJ normally takes 4 treys a game, this season he's only taken 4 total in the first 10 games. He must have realized in the short offseason that he's significantly better at the deep 2 and could improve his scoring and percentage by reducing the number of 3s he takes. The downside? Lebron runs the risk of losing the 3-ball as a part of his killer arsenal. He hasn't hit one all year but most importantly he has missed when his team needs them most (2 missed treys in OT last night)*
But what about DWade? We'll talk when he's healthy and consistent, which would be like the second time in his career thats happened. And don't even mention Bosh in my presence.
Who doesn't have a problem draining threes with an expiring clock? Derrick Rose dropped a three on the feisty T'Wolves last night capping a 31 pt 11 ast outing. It wasn't his first time getting all heroic this year with a 17 point 4th quarter performance in the comeback against Atlanta or his beautiful floater to upset the Lakers on Christmas day? It is also worth noting that Derrick Rose has really improved his passing despite the fact that the offseason acquire Rip Hamilton has hardly played this season. That means that this increase is not because of the team around him but Rose himself.
But who can forget that dagger Durantula dropped on the Mavs earlier this year? Or his game winner against Houston this season. Although Durant has had less MVP Moments than Rose I would like to think it is only because KD has the services of Westbrook, who despite himself is a pretty good second guy. That being said it is far too difficult to pick between Rose and KD for most clutch at this point, but I expect both off these players to have many more MVP Moments this year.* 
The Verdict
I tried to be as unbiased as possible with my known allegiances to my hometown Bulls, but upon close examination it is pretty clear that no team has gotten off to a hotter start than the Bulls. Don't get me wrong, Miami is the favorite in the East and both teams have been battling serious injuries, but at this moment no team in the league has played as good of basketball as Rose & the Bench Mob. If you want to argue about my findings here I welcome any and all challengers to my logic.
*Over the last two seasons, James is now 0-6 on 3-pointers in the last 24 seconds of the fourth quarter or overtime that would have tied or given the Heat the lead
*It is also worth noting that if I had an MVP vote it would have to go to Kobe Bryant. Despite all the talk of Kobe going after his points (and he has been going after them), he is actually dissing assists at a level well above his career average and shooting a pretty decent %, but haters gone hate. right?
Fantasy Basketball Roster
Derrick Rose leading the charge with a front five that I think could contend with any other 5 you can put together. If this group stays healthy I am expecting All Star appearances out of Carmelo, Rose, Joe and Aldridge. Don't be surprised if Noah, Milsap or Ibaka turn out a better than expected season. I also have Eric Gordon on the bench, and when he's healthy should add some more shooting to the lineup.
PG Derrick Rose, Chi PG  DTD
SG Joe Johnson, Atl SG, SF
SF Carmelo Anthony, NY SF  DTD
PF LaMarcus Aldridge, Por PF, C
C Serge Ibaka, OKC C, PF
— — — — — — — — — — — —
G Kyrie Irving, Cle PG
F Paul Millsap, Uta PF
UTIL Joakim Noah, Chi C, PF
UTIL Marc Gasol, Mem C
UTIL Shawn Marion, Dal SF, PF